Support
Your gift brings the joy of great live music to people all across the United States.
Donate Online

To make a secure online donation via Paypal, please click the Donate button, below:

Donate by Mail

To donate by mail, please make your check payable to:

The Piatigorsky Foundation
14 Penn Plaza, Suite 1800
New York, NY  10122-1800

The Piatigorsky Foundation is a 501(c)3 organization.

To learn more about planned giving options, donation of appreciated securities, and honorary or memorial gifts, please email info@piatigorskyfoundation.org or call 212-971-5309.
Privacy Policy:  We do not share our donors' personal information with outside parties.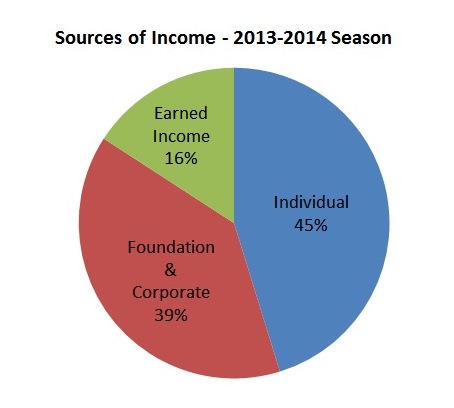 These organizations have helped make Piatigorsky Foundation concerts possible. 
We gratefully acknowledge their generous support.
ACI, Inc.
Anchorage Charitable Fund
The APAS Foundation
Augustus Foundation
Bank of America Charitable Foundation Matching Gifts
Baton Rouge Area Foundation
Bosco Foundation, Inc.
The Brodsky Family Foundation
By Chelsea Lighting, Inc.
Central Louisiana Community Foundation
Chevron Matching Gift Program
Christie's
Citigroup Foundation
Community Foundation of North Central Washington
Cortland Associates, Inc.
Dickinson Roundell, Inc.
DNE Caplan Family Foundation
Drachman Family Foundation
The Max and Victoria Dreyfus Foundation, Inc.
East Texas National Bank
EGL Charitable Foundation
M & P Ellis Eye Foundation
ExxonMobil Foundation
Fidelity Charitable Gift Fund
Fiduciary Trust Company International
The Ruth and Peter Fleck Foundation
Forest Hills Group Services, Inc.
Goldman Sachs Gives
Greycourt & Co., Inc.
Houston Jewish Community Foundation
Virginia M. Howard Foundation
IBM Corporation Matching Grants Program
The Inge Foundation
InterSource USA, Inc.
IR Holdings, LLC
J. F Maddox Foundation
James E. Bashaw & Co.
The Jewish Communal Fund
Jewish Community Foundation of Central Pennsylvania
The GE Foundation

W. K. Kellogg Foundation
Kona Foundation, Inc.
Gerald L. Lennard Foundation, Inc.
Lerner & Sipkin, CPAs, LLP
Levy Chiropractic Family Wellness Center, LLC
Richard K. Lubin Family Foundation
Manufab, Inc.
Martin Foundation
Metropolitan Philanthropic Fund, Inc.
The Harvey M. Meyerhoff Fund, Inc.
Microsoft Matching Gifts Program
Middle Road Foundation
Morris Associates Engineering Consultants
National Endowment for the Arts
North Carolina Community Foundation
Omega Foundation, Inc.
Opus Business Forms and Papers
P.D.P. Foundation
Peek Family Foundation, Inc.
Polakoff & Michaelson, CPA, P.C.
Progressive Brokerage Corp.
The Reiss Family Foundation
Rittenberg Family Foundation
Rosenswig McRae Thorpe LLP
William Rosenwald Family Fund
SAB Video Productions
Salesforce.com Foundation
The Law Office of Ralph L. Sapia, P.A.
Sartor Associates
Schwab Fund for Charitable Giving
Ernst C. Stiefel Foundation
The Ian Reisner and Mati Weiderpass Fund of Stonewall Community Foundation
Taproot Foundation
Tau Foundation, Inc.
John J. & Georgiana Theodore Foundation
The Muriel and Seymour Thickman Family Charitable Foundation
Volunteer Lawyers for the Arts
Dennis & Phyllis Washington Foundation
Scott Waxman Agency Inc.
Zachys Wine Auctions, Inc.