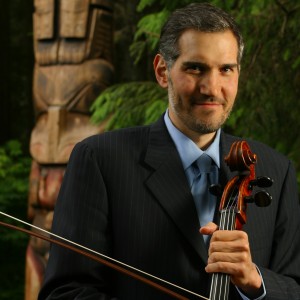 Tours by Evan Drachman:
Tours prior to 2009–2010 season not listed.
Evan Drachman, Cello
www.piatigorskyfoundation.org
Cellist Evan Drachman, Founder and Artistic Director of The Piatigorsky Foundation, has combined musical talent with artistic vision to create a rich and varied career. Mr. Drachman spends much of his time performing recitals, concerti and chamber music in the United States and abroad. As Artistic Director of The Piatigorsky Foundation, he has become one of this country's most respected authorities on the presentation of live classical music to diverse audiences. The Foundation's mission is to make live classical music a part of the fabric of everyday life for underserved communities throughout the United States. The organization is named for Mr. Drachman's grandfather, cellist Gregor Piatigorsky.

Mr. Drachman received his BMA from The Curtis Institute of Music in 1988. His teachers have included Luis Garcia-Renart, Orlando Cole, Laurence Lesser, William Pleeth and Stephen Kates. In 1994, Mr. Drachman performed with the Odessa Philharmonic in Odessa and Kiev. In 1997, at the invitation of Mstislav Rostropovich, Drachman traveled to Russia to perform as soloist with the St. Petersburg Symphony under Maestro Rostropovich.

In 1999, Drachman recorded his first CD, A Frog He Went a Courting, with pianist Richard Dowling. The Baltimore Sun's Steven Wigler wrote of the recording: "Drachman possesses in abundance two qualities for which his grandfather was revered: the ability to make the cello imitate the human singing voice and, even more important, the ability to tell a story." Following this success, Drachman and Dowling released two more recordings titled, Infinity in 2004 and Romance and Revelation in 2007. In 2012 Evan Drachman released Full Circle with pianist Victor Santiago Asuncion. Their latest recording should be available by the end of 2017.

This season, Drachman will be performing works by Bach, Beethoven, Schumann, Chopin and Grieg. His travel schedule will include tours of Washington, Louisiana, Texas, Florida, North Carolina and Montana.

Evan Drachman currently lives in Maryland with his wife Joan and their two sons, Eli and Oliver.